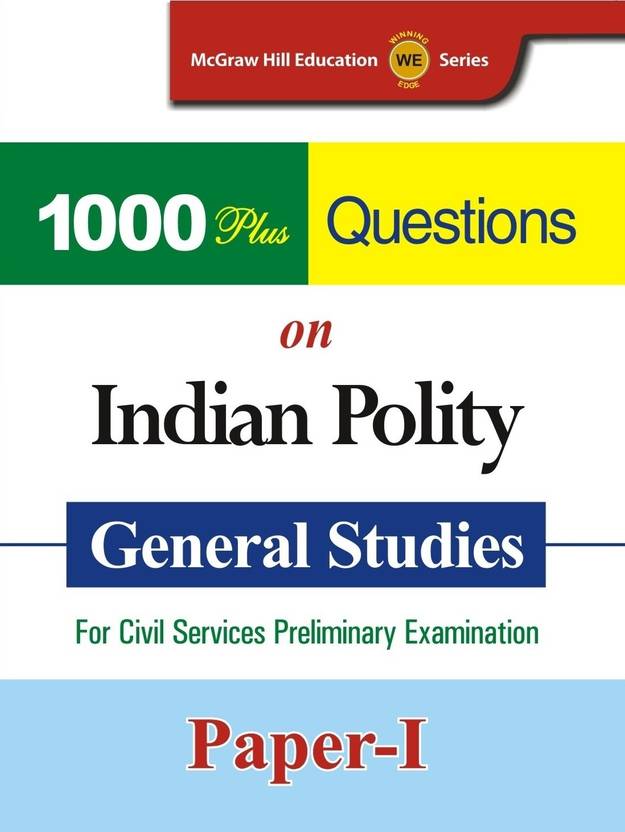 1000 PLUS QUES INDIAN POLITY 1st Edition (English, Paperback, MHE)
1000 PLUS QUES INDIAN POLITY 1st Edition  (English, Paperback, MHE)
Sold Out
This item is currently out of stock
Language: English
Binding: Paperback
Publisher: Mcgraw Hill Education
ISBN: 9781259027284, 1259027287
Edition: 1st Edition, 2013
This book is collection of high quality objective type questions on Indian polity. It has been conceived by M Laxmikanth the author of bestselling books such as Indian Polity and Public Administration.
Salient Features
1. Has more than a thousand plus, carefully selected question
2. Emphasizes on the recent changes and developments in Indian Polity
3. Answers provided for all questions
4. Explanations for answers, wherever required
5. Five Model Test Papers given
Safe and Secure Payments. Easy returns. 100% Authentic products.