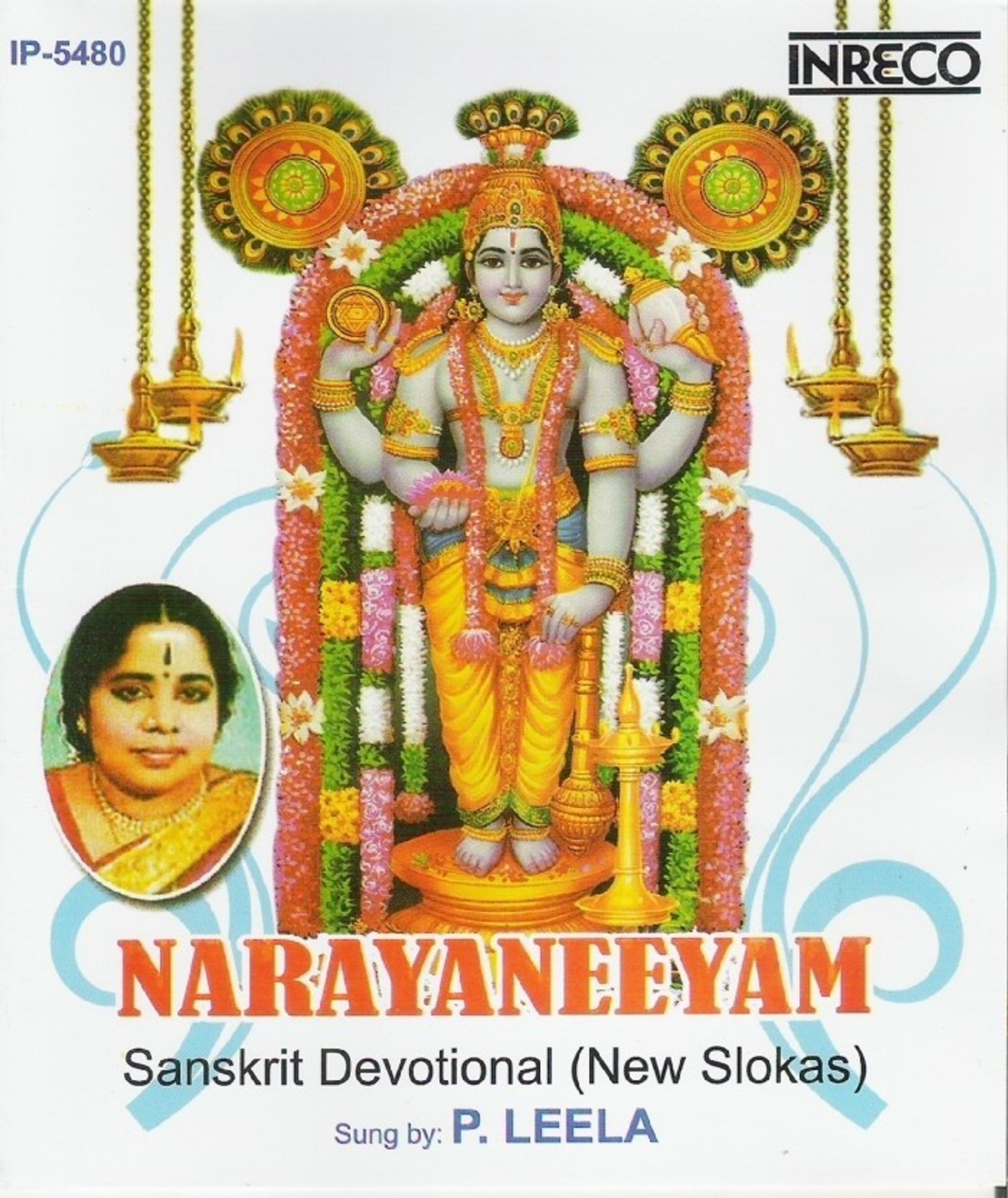 Narayaneeyam  (Music, Audio CD)

?
Seal of Quality & Speed
6 Quality Checks

You get exactly what you ordered

Fast & Free Shipping

Lakhs of products delivered within 2-4 days & Free Delivery*
Sold Out
This item is currently out of stock
Padma Bhushan P. Leela, a popular playback singer of Tamil, Telugu, Malayalam and Kannada film industries has created Narayaneeyam, a devotional album featuring shlokas on Shri Krishna, an avatar of Lord Narayan or Vishnu. Krishnavatharam and Kalia Mardhanam & Rukmani Swayamvaram sung by P. Leela portray the greatness of Lord Krishna and prominent incidences from his life. P. Leela's grand career is enriched with around 5000 film songs encompassing all South-Indian languages.
Artist

Title

Category

Format

Language

Year

Label

Track Listing

1. Krishnavatharam - P.Leela 11Min 37Sec
2. Kalia Mardhanam & Rukmani Swayamvaram - P.Leela - 11Min 39Sec


Number Of Discs

Genre
Have you used this product? Be the first to review!
Safe and Secure Payments. Easy returns. 100% Authentic products.